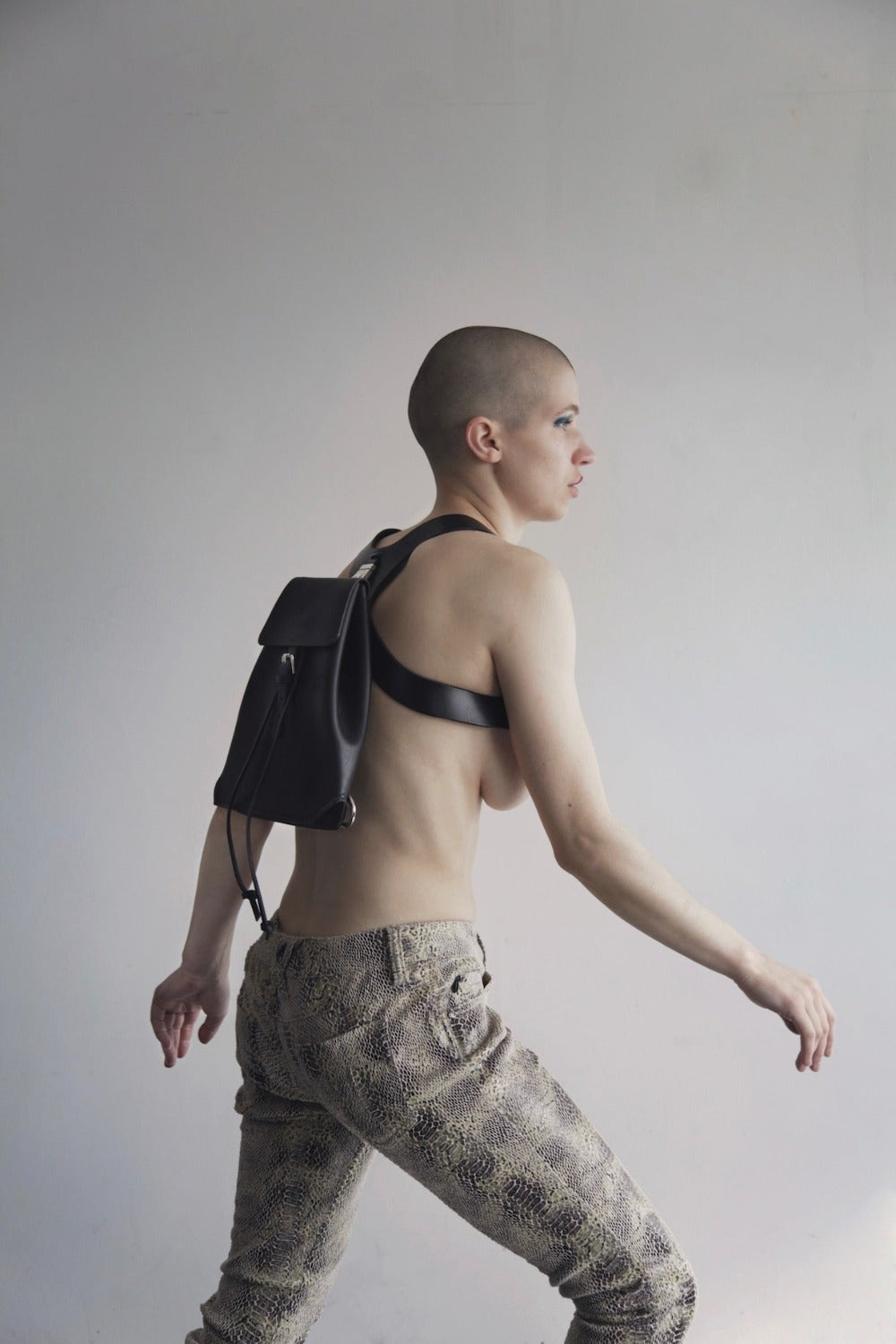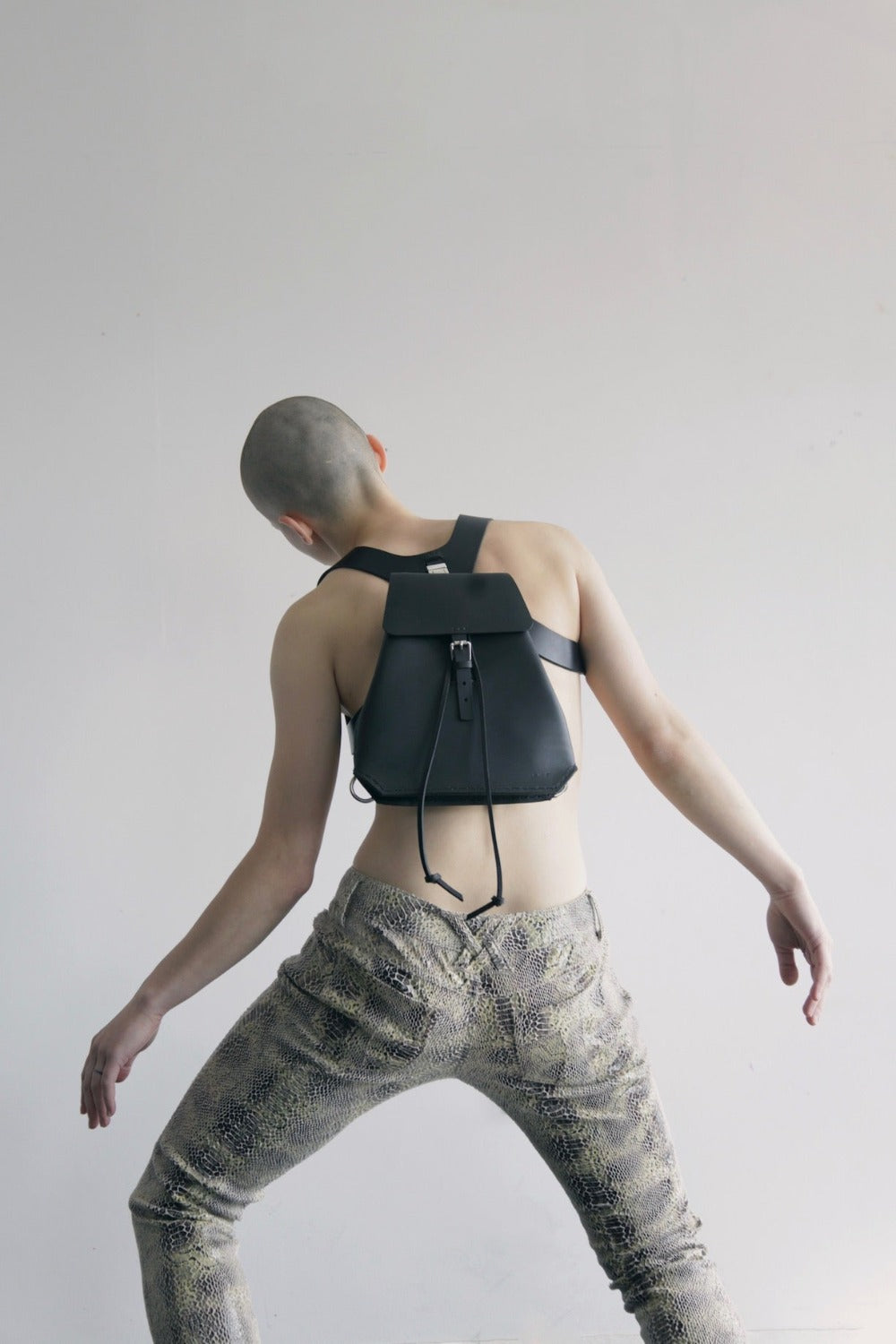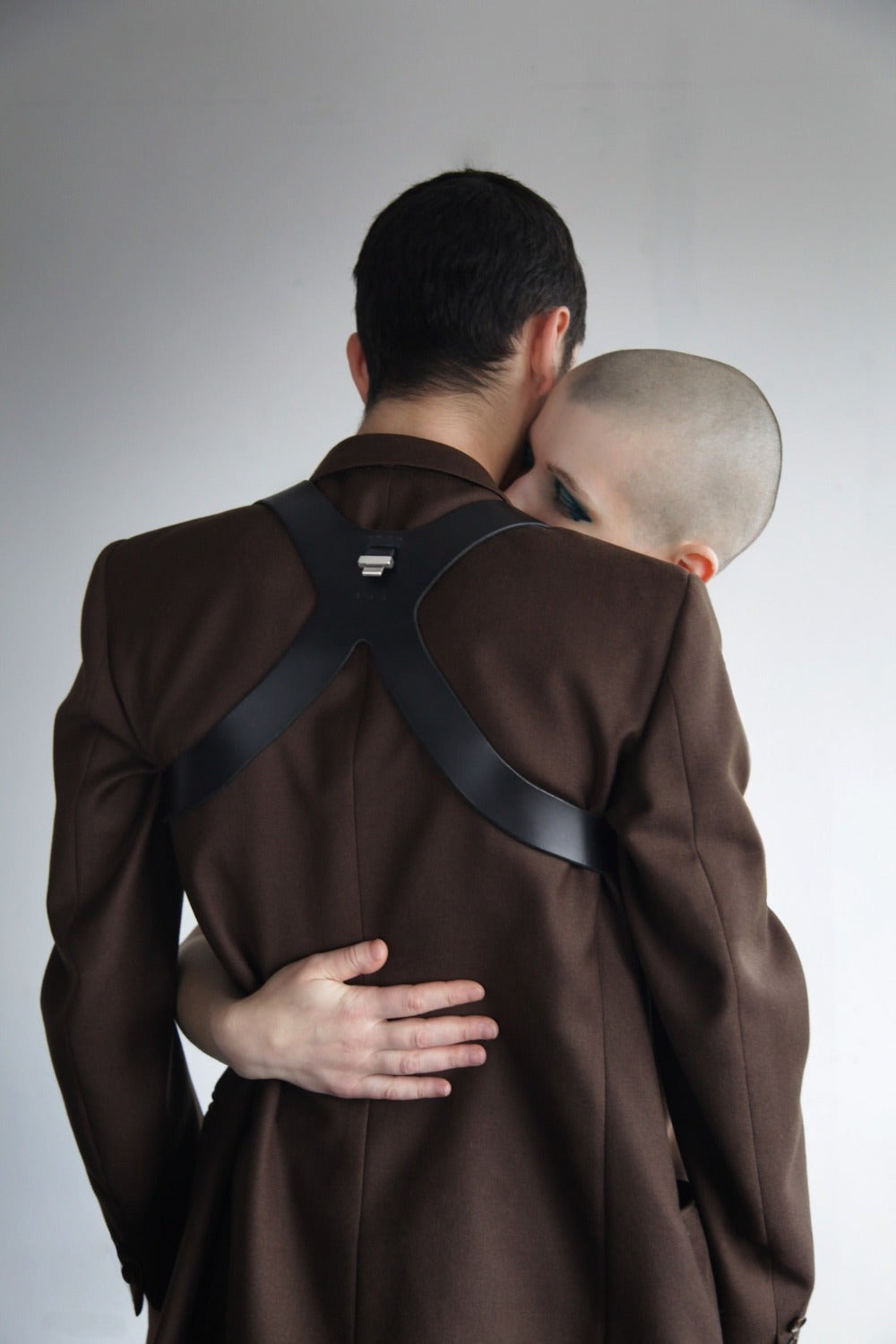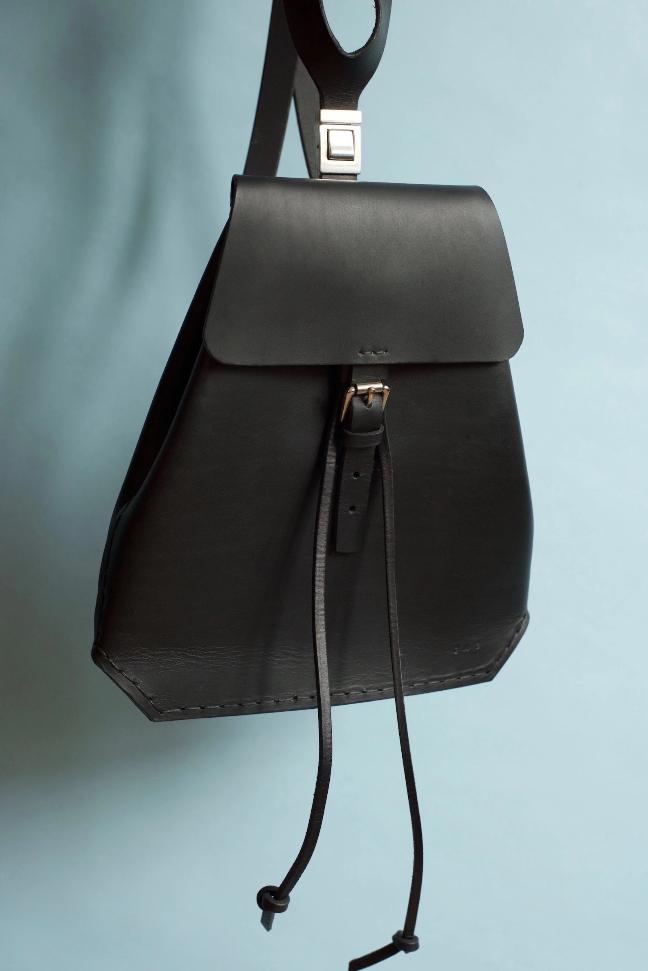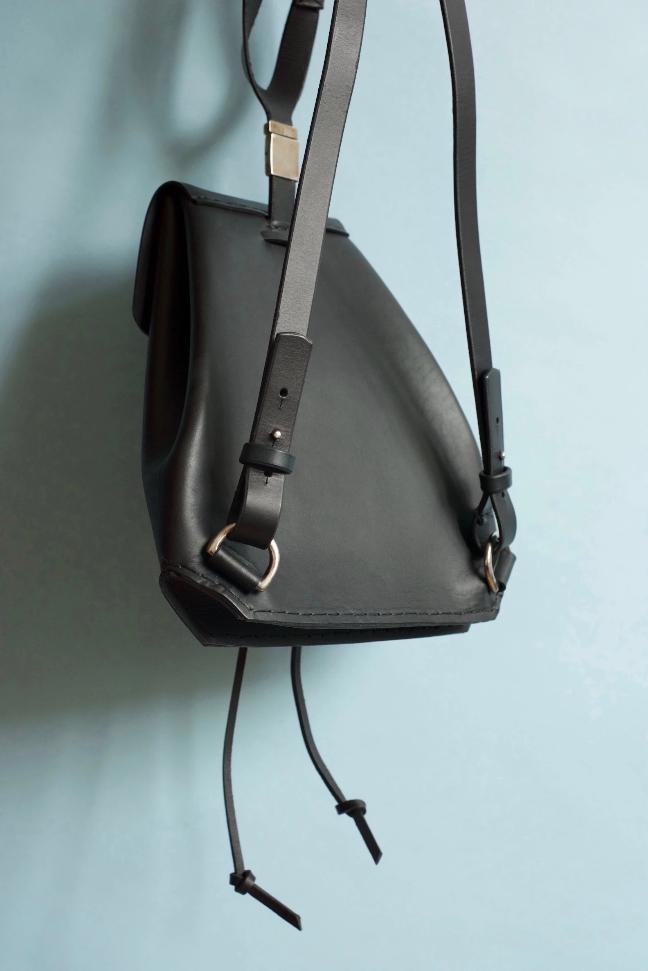 SLOW RELEASE EX-HARNESS SET
The Slow Release Ex-Harness Set is made from black saddlery leather. It features silver push release buckles with
adjustable straps. This multi-wear set can be converted into three separate accessories: The ex-harness, the rucksack or this set. Simply unclip the rucksack from the harness & attach the straps.
YOU WILL RECEIVE:
THE SLOW RELEASE EX-HARNESS
THE SLOW RELEASE RUCKSACK
ADJUSTABLE, REMOVABLE RUCKSACK STRAPS
Please refer to the FAQ section for detailed information about sizing, shipping, returns & care.